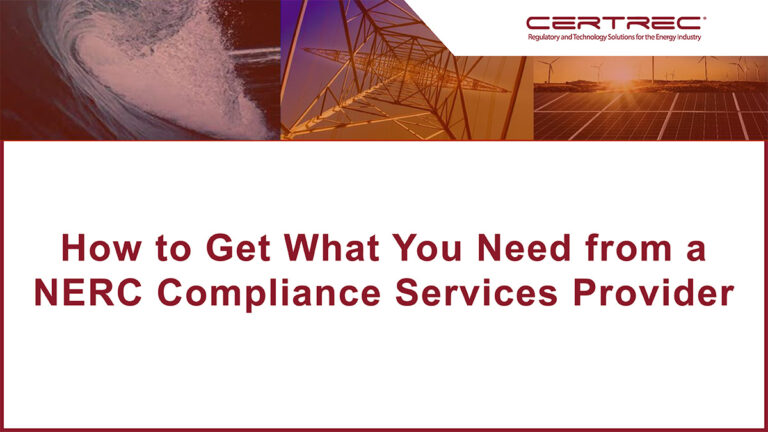 NERC Services Provider Checklist
There are many companies offering NERC compliance services as an added benefit to their other services. Some even offer it for free.
But is that really a bargain?
Download the guide to find out the criteria you need to look for and the questions you need to ask before engaging a NERC compliance services provider as a trusted advisor who will actually reduce your risk instead of potentially exposing you to violations, fines, and damage to the reputation and valuation of your company.
Please fill out the form below: