Certrec's Solutions for Nuclear Research Reactors
Certrec and Research Reactors
Universities are beginning to use research reactors for projects such as creating medical isotopes and purifying water. The road to getting these reactors online, however, is lengthy and complex. Certrec is now partnering with universities to assist them through the intricate application and licensing process.
What is a research reactor?
Research and test reactors – also called "non-power" reactors – are nuclear reactors primarily used for research, training, and development. These reactors contribute to almost every field of science including physics, chemistry, biology, medicine, geology, archeology, and environmental sciences.
Why do universities need research reactors?
Research reactors of all sizes are important parts of a multi-disciplinary educational process in teaching nuclear science at all levels, from high school through graduate school. Research reactors provide a means for nuclear engineering programs to study reactor behavior in a realistic way and to conduct primary research. Universities with nuclear engineering programs and a broad educational program in applications of the nuclear sciences are better equipped for those purposes if they have a research reactor on campus.
In addition, universities can provide outreach research reactor services for others, such as other universities, industry, and government laboratories engaged in nuclear-sciences-related disciplines. These services are a significant component of the reactor utilization at several universities, which include radioisotope production and application, neutron activation analysis, neutron radiography, neutron gauging, neutron and gamma-ray scattering, standardization assays, radiation shielding testing, radiation damage testing in structural materials, personnel training, radiation chemistry, and safety analyses.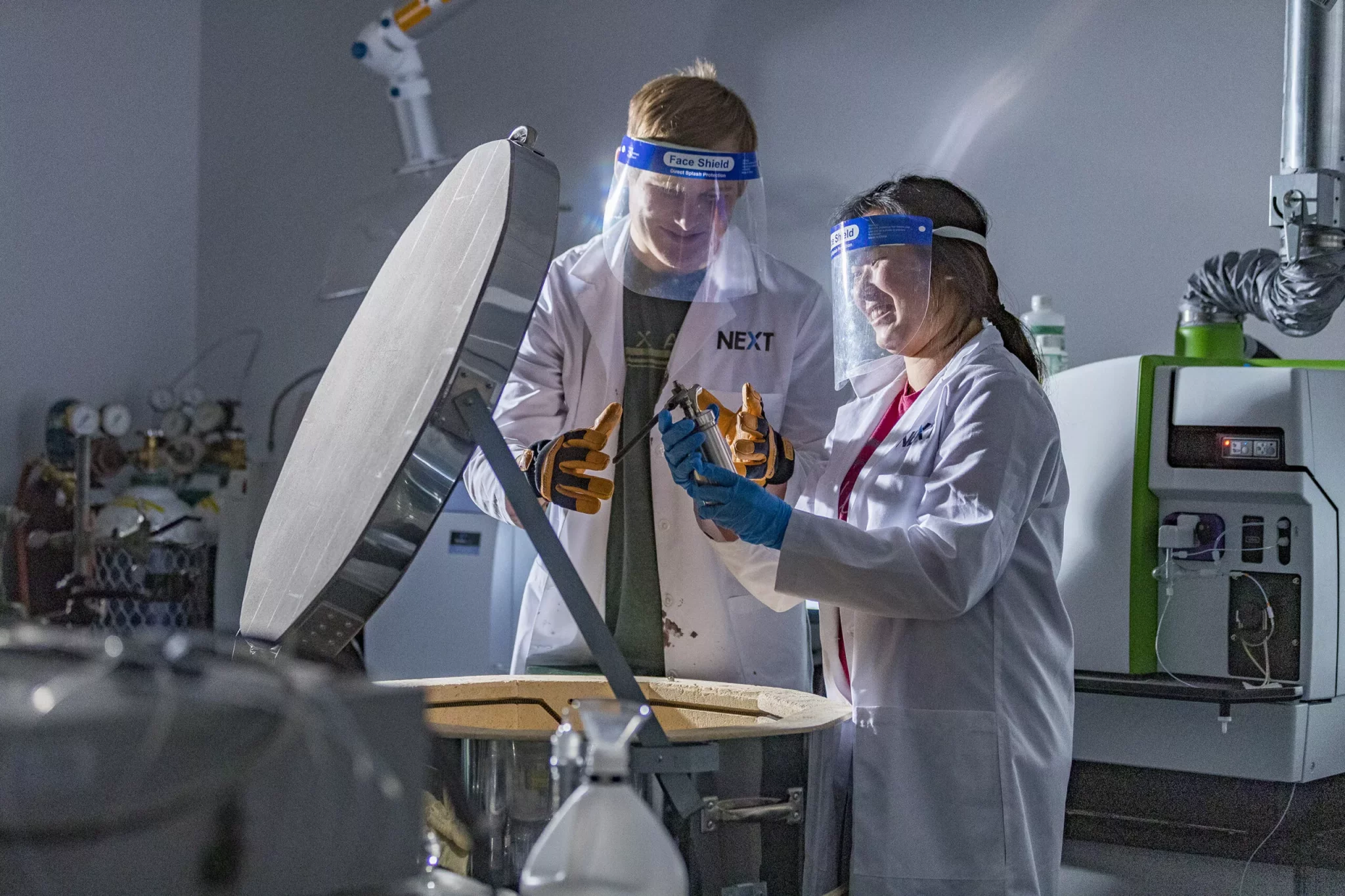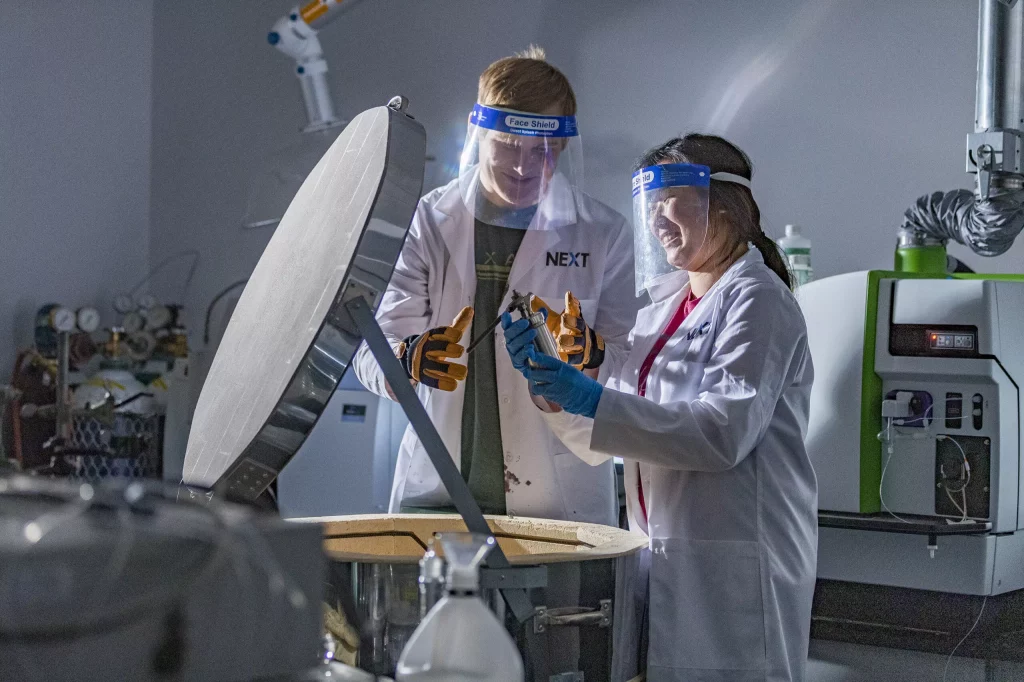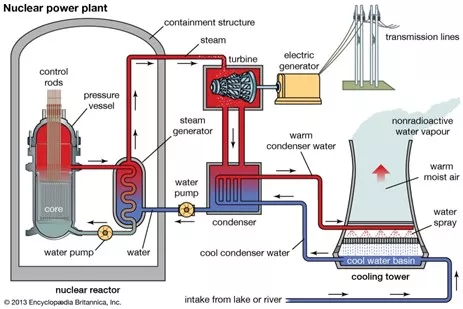 The water in the core is heated by nuclear fission and then is pumped into tubes inside a heat exchanger. Those tubes heat a separate water source to create steam. The steam then turns an electric generator to produce electricity. Core water cycles back to the reactor to be reheated, repeating the process. Click 
here
to learn more.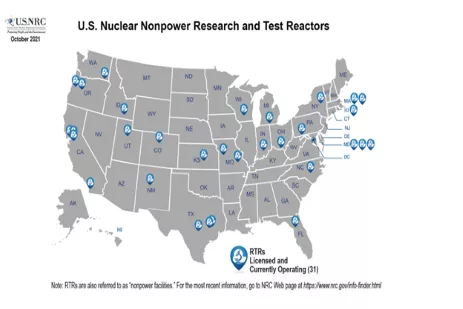 As of October 2021, these are the current U.S. nuclear non-power research and test reactors.
Abilene Christian University
Recently, Certrec partnered with Abilene Christian University (ACU) to submit their construction permit application to the NRC. The university is looking to construct a molten salt research reactor. With Certrec's help, ACU met its submission requirements on time and with high quality.
Initially, Certrec assisted ACU using its Electronic Reading Room to facilitate internal team preparation and NCR staff review of their Preliminary Safety Analysis Report (PSAR). This application was for construction of a 1-MW molten salt research reactor. Certrec also partnered with ACU adding its team of qualified and experienced individuals to participate in the authoring of the construction permit application/PSAR for the planned research reactor.
In addition to the PSAR, numerous other licensing documents will need to be developed to support the PSAR review.
Partnering with Certrec in this endeavor mitigated challenges such as document duplication, mailing, administrative costs, and a lack of readily available information that prevents project team members from performing their necessary functions. Certrec accomplished this by consolidating all communications and document processing functions into a single tool. This licensing platform included:
Licensing Document Authoring
Document Review, Commenting, and Approval
Project and Schedule Tracking
Document Repository
How Certrec Provides Support
Based on customer feedback and other internal data, it is highly likely that Certrec can speed up the licensing process for a research reactor by a factor of at least 2. Certrec has 34 years of experience directly supporting the entire U.S. nuclear operating fleet. Certrec currently provides clients with technology such as a licensing document platform and Certrec's compliance portal to complete these complex and time-sensitive applications, change existing licensing documents, and reduce the risk of additional costs, missed schedules, and reputational damage more reliably.
Certrec's SaaS (Software as a Service) applications also digitize hard-copy files and localize them in one secure, easily accessible location. This significantly reduces the manual effort typically required, saving clients hundreds of hours in time and thousands of dollars in expenses.