I like the broad overview of current events, operational issues/violations at operating plants, updates/issues with construction, and a look ahead at the industry's next big thing.
Certrec's RegSource helps to keep me current with the NERC processes.
Over 300 NERC projects since 2015, with ZERO audit findings as a result.
Certrec has delivered hundreds of NERC compliance projects to over 100 NERC entities. Trusted advisor to 90% of the nuclear power industry.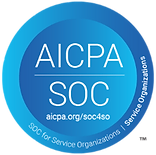 Why is it Important to have the best?
The 350 Certrec NERC clients audited since 2015 received zero fines!
Ensuring you stay in compliance with NERC standards means reducing your risk of incurring expensive penalties, potentially impacting the business' reputation and its valuation. With NERC-imposed penalties readily on view in the public domain, the real risk of a failed audit threatens to damage the credibility of a business's management team, its leadership, and its owners.
Saving some money and risking your reputation is just not worth it. Finding the best provider of NERC regulatory compliance is of utmost importance to protect your investment.
Certrec is one of the most conservative and low-risk NERC and NRC compliance advisors
We are dedicated to compliance—it's all we do. Our core competency is regulatory compliance, delivered with unique SaaS technology and a passion for excellence, and driven to reduce your risk through a highly conservative approach. We also innovate, such as creating the Certrec Portal, an industry-leading, comprehensive, secure, and private cloud that hosts powerful compliance-enabling and time-saving SaaS applications like CATS™, RegSource®, and Taktix™, which reduce your compliance and reputational risk.
Seventy-five percent of Certrec's NERC compliance consultants have more than 30 years of plant operating and compliance experience.
Certrec is the leading provider of NERC regulatory compliance programs and SaaS apps for the energy industry, trusted today by 90% of US nuclear power plants.
Our complete NERC compliance program costs a fraction of a full-time equivalent.
Certrec's 50+ team members delivered zero fines in 350+ client audits.
We are highly conservative and risk-averse.
"Certrec has and continues to be central to our success, innovation and flexibility while we work to adopt a licensing platform for Canada."
– NuScale
Trusted advisor
Certrec is a trusted advisor to 120+ clients for NERC compliance. Our decades of power-generation compliance experience have reduced the risk for hundreds of power-generating entities.
Predictable risk reduction
Certrec has implemented a proven and structured approach for NERC compliance utilizing Certrec NERCJoules™.
Real world experience
Certrec's people have years of experience performing NERC compliance for actual operating utility companies. They have walked in your shoes.
Audits
Certrec has the capability to help your sites safely navigate audits, both in their effective preparation and actual conduct. There were zero fines among the more than 350 Certrec NERC clients audited since 2015.
Depth and breadth of staff
Certrec has a strong team of NERC-compliance experts, knowledgeable in the full range of NERC-regulatory-compliance issues from compliance narratives to self-certifications, to audit preparation and conduct, for both Operations & Planning and CIP.
Relationships with the regulators
Certrec has fostered decades-long relationships with NERC and the regional entities. Certrec clients benefit from our early insights on new standards as well as our understanding of the real intent of implementing existing ones.
"I like the broad overview of current events, operational issues/violations at operating plants, updates/issues with construction, and a look ahead at the industry's next big thing."
– Plant Manager, major power plant
More than 8,000 subscribers rely on the industry-leading collection of energy compliance information found in Certrec's RegSource to increase industry professionals' productivity by ten or more days per year.
Comparing FRMS (A Certrec SaaS app) with other applications, Lee Marabella, who works for Public Service Enterprise Group (PSEG), said,
"Everything is better, from maintenance, site speed, accessibility and the support team."
Certrec's Unique Competitive Advantages
Certrec's core business is compliance, utilizing advanced technology
, and it has been so for over three decades. We are unlike our competitors, whose core competencies are engineering, operations, or support services, with compliance being a 
low cost loss leader
. Clients of several such competitors have been publicly fined
1
because our competitors were not truly focused on NERC compliance as a core competency, therefore, they failed their clients.
We are the leading provider of regulatory compliance for NRC and NERC that solves industry challenges by utilizing technology
. We have developed software solutions to reduce risk, increase productivity, and increase efficiencies that reduce costs across hundreds of power plants. For example, we recently developed a licensing hub for a major new power plant and a Fatigue Rule Management for NRC compliance. And we are providers of regulatory compliance information and advice to 90% of US nuclear power plants, the
most risk-averse
 power generators.
Certrec's compliance processes, training and products provide one of the most conservative, low-risk approaches to ensuring NERC compliance
, unlike the many public examples of audit failures
2
.
Certrec provides NERC compliance services for the clients of some competitors
, including large engineering and support providers. NERC compliance is NOT their core business; but it is ours and we have invested heavily in its success.
This means we have a combination of products, processes, and people that our competitors simply do not
, and we can provide reduced risk for GO/GOPs in a manner that the others truly cannot:
Products Products that help us to reliably reduce our clients' risks3 include:

CATS™ – Compliance Action Tracking System.
Taktix™ – SaaS-based collaborative platform that automates manual work processes.
RegSource® – Industry-leading source of NERC/NRC energy industry regulatory information.
Certrec Portal – A Compliance Hub that uniquely provides multiple SaaS apps and tools to productively manage compliance programs and projects for reliable results every time.

Processes Certrec's proprietary "NERCJoules™" framework is a unique combination of proprietary software tools, the compliance hub (Certrec Portal), and Certrec's people and training using proven processes that are implemented via Taktix™ and CATS™. Certrec Academy trains our people as well as our customers.
People Seventy-five percent of Certrec's NERC compliance consultants have more than 30 years of plant operating and compliance experience. We have delivered thousands of projects for audit support, making powerful recommendations that protect the plant and its owners from non-compliance.
Selecting the best NERC compliance provider is a critical decision
The consequences of a poor choice can affect your business and personal reputation. Go with the best. Go with Certrec.