Greg Wolfe, CEO of Fischer-Block, a Leader in Predictive Analytics for Power Plants, Gives His Insights into How Proactive Insights into the Health and Operations of Key Systems and Components Can Reduce Failures and Increase the Performance and ROI.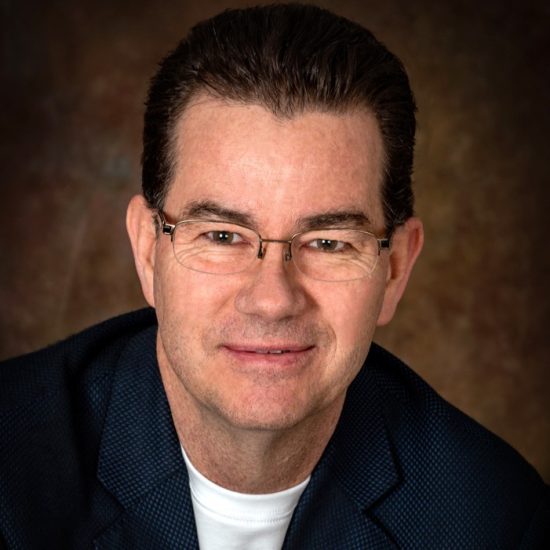 Fischer Block, Inc., is a leading provider of grid modernization solutions using advanced monitoring techniques to provide new visibility, helping improve grid resiliency and reliability.
As President & CEO, Greg Wolfe is responsible for the vision and strategic direction of the company and the execution of its business operations. He has more than 25 years of experience in power engineering, energy management, predictive analytics, and computer networking. Before co-founding Fischer Block, Inc., Wolfe started his career with Texas Instruments (Advanced Defense Weapons Systems). Later, he served as Vice President and General Manager with Megger, a leading, world-wide provider of portable test and measurement equipment to the electrical power industry, where he led divisions in both the US and Europe.
Wolfe received a BSEE from Michigan State University in East Lansing, Michigan. He holds a number of patents in power system analytics, a black belt in Six Sigma, and is an active member of IEEE.
Certrec Sentinel: Greg, as a co-founder of Fischer Block Inc., please tell us what led you to set up Fischer Block? How can Fischer Block improve the reliability and efficiency of energy?
Greg Wolfe: As you mentioned, my background in electrical power systems afforded me a thorough understanding of the importance of tests and measurements of each electrical component as required for reliable and safe power generation. In previous capacities, I led organizations which designed and sold portable test and measurement equipment to the electrical power industry. Portable equipment is primarily used in a reactive mode, i.e., for scheduled maintenance and/or diagnostic purposes (after an unplanned outage). However, to keep power generation running smoothly, I saw a great opportunity to provide insights into the existing health of their systems with continuous high-resolution monitoring of their critical assets/circuits. This paradigm shift for utilities, from reactive to proactive monitoring, provides new insights which can significantly improve the reliability and efficiency of their operations with an "early-warning" system.
Certrec Sentinel: What is the smart grid, and do you think it will help lower the prices of electricity?
Greg Wolfe: To date, the Smart Grid has been primarily focused on better managing the usage of electricity. Our focus at Fischer Block is helping utilities better manage the reliability of electricity, in both generation and delivery operations. Monitoring electrical signals in high-resolution allows the utility to pinpoint poor and/or inefficient components within their operations. Actively addressing failing assets, helps prevent energy loss, as well as increase reliability, both of which contribute to lowering the prices of electricity.
Certrec Sentinel: Power quality can also have a big impact on the performance and cost of a power system. Thus, it is essential to make sure that the power being consumed by the system is of good quality, and the system is compatible to function with the power delivered to it. Manufacturers, utilities, and consumers all are concerned about power quality, and this concern is increasing day by day. Many of the problems in power quality are caused by random events like faults, resonance, lightning surges, maintenance, scheduling, outages, load shifting, bad weather, voltage variations, etc. 
What, in your view, are the basic steps that could improve the quality of the power system?
Greg Wolfe: True, many power quality problems are caused by random events; however, many are caused by assets operating in failing conditions. Such failing conditions can cause power quality problems on the system, either locally or system-wide, and cause stress on other assets in the system as well. This stress serves to reduce the time to failure of the assets involved and the associated system reliability. Continuous monitoring of power quality enables problems to be detected and addressed at very early stages, improving both the reliability and efficiency of our customers' operations.
Certrec Sentinel: Extreme weather conditions can play havoc with the electric infrastructure. A good example of this is the Texas Winter Storm Uri, which caused freezing rain and drizzle in North and Central Texas in February 2021. The storm exceeded the parameters of the seasonal planning of the Electric Reliability Council of Texas (ERCOT), and ERCOT was forced to shed load to avoid blackouts.
How prepared are we for extreme weather events that may take place this winter, and would you agree to the statement that the electric grid was designed for conditions that do not exist anymore?
Greg Wolfe: I believe grid operators are making improvements, where possible, to help improve the weather-related resiliency of grid assets. However, when extreme weather events do take place, having continuous monitoring systems are tremendously helpful. Many utilities today still rely on customers to call or access their website to let them know the power is out. Based on those calls, they send crews out to assess and respond. With continuous monitoring, the problem areas are immediately consolidated, and utilities can respond significantly faster and tactically based on overall geographic location. Furthermore, the high-resolution data from the devices provides information regarding the health of critical grid assets both before and after a storm, and can provide new and valuable insights into how much any one asset's health was affected by the storm event. This insight can be used to drive proactive maintenance programs, helping to extend the life of these critical assets, improve reliability, and avoid future unplanned outages.
Certrec Sentinel: Please provide a tip to aspiring professionals in the field of power system management and analytics solutions.
Greg Wolfe: We believe this is an exciting time for the electrical power industry. New technologies are now available which perform very high-resolution monitoring of power system signals and, when fed into predictive analytics engines, provide new insights into the inner-workings and health of the critical assets involved. This insight goes well beyond what traditional SCADA (usage monitoring) systems provide and, therefore, to any aspiring professional in this regard, I would recommend they "think outside the SCADA box" and seek out platforms which provide these new data flows and early warning systems, reducing risk and improving the overall efficiency of their operations.
Certrec Sentinel would like to thank Greg Wolfe for sharing his valuable time and knowledge with our readers.
Visit Fischer Block's website at https://fischerblock.com/