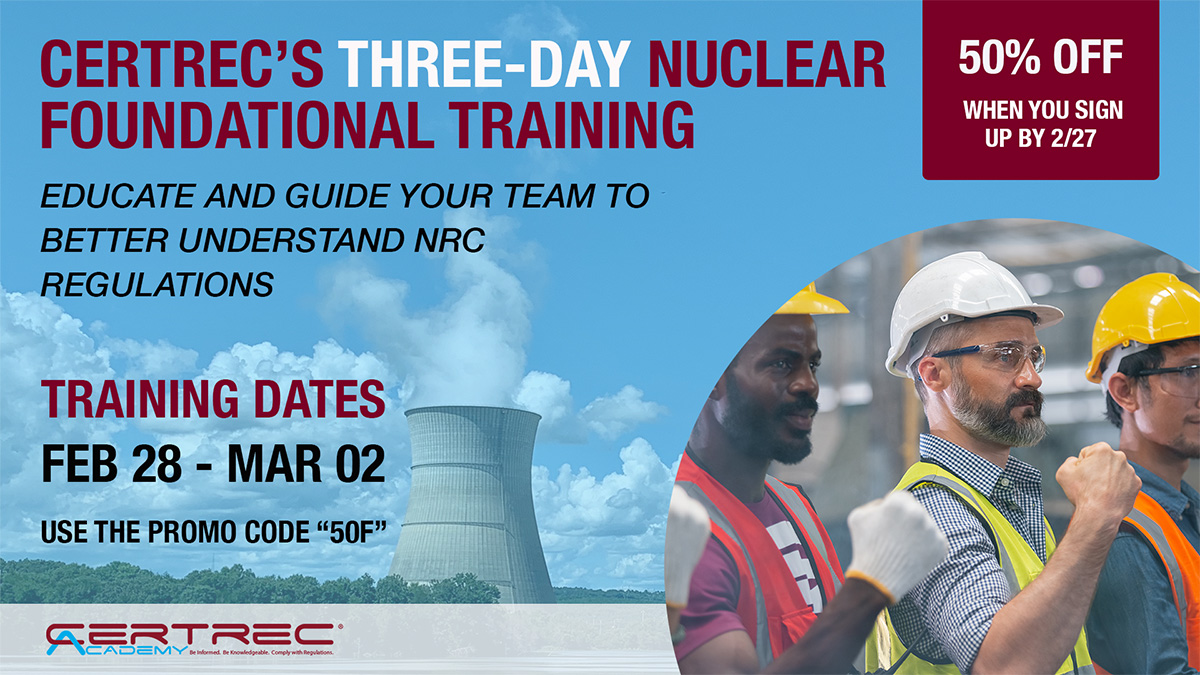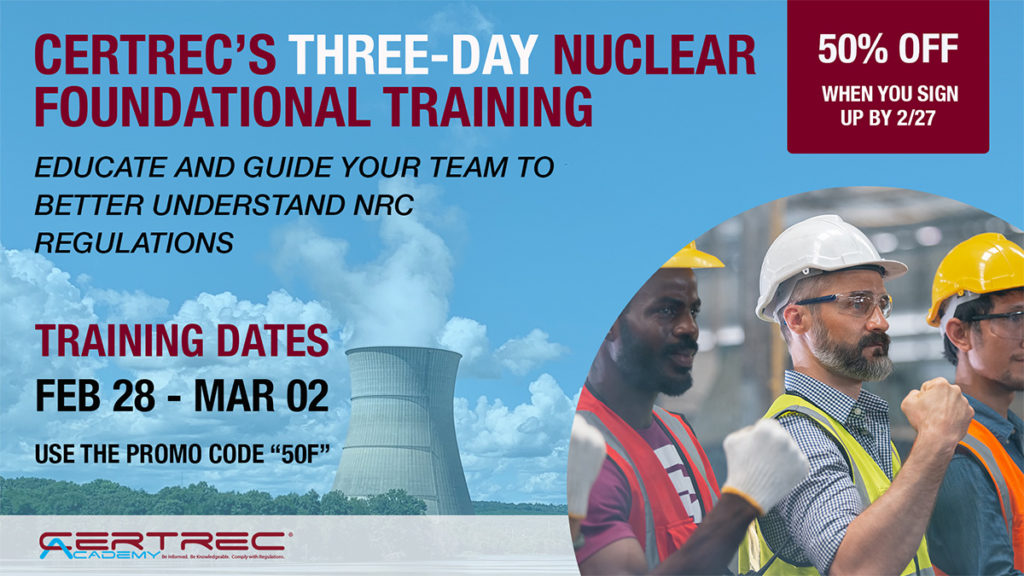 Register for Certrec's Three-Day Nuclear Foundational Training with a Live Instructor
Don't Miss This Highly-Acclaimed Course
Are you a nuclear professional in need of understanding NRC regulations? If so, then this training is for you!
Educate and guide your team with real-world examples through a live instructor, and get a one-on-one consultation with a mentor.
Elevate your team to be informed and knowledgeable to better understand NRC regulations.
What's different about Certrec Academy's training?
A focus on the practical and making it easier to understand and remember.
Strong engagement via videos, stories, thought-provoking Q&As, and mentorship.
A  clear explanation of the context backed by historical perspectives.
 Live tutor during e-learning and a mentor post-instruction.
Numerous links, videos, and slides connected to the NRC are proven in their effectiveness in teaching theory and operations.
Sign up by February 27th and get a 50% discount!
Download the Nuclear Foundational Training info brief here for more information.
Please fill the form below