Certrec Has Been Selected by the Tennessee Valley Authority to Provide Its Fatigue Rule Management System to Its Fleet of Nuclear Plants
Tennessee Valley Authority has contracted with Certrec to provide a new, modern SaaS solution to manage their fatigue rule, timekeeping, and callout requirements for their nuclear fleet.

FORT WORTH, Texas, April 11, 2023 — Certrec, a leading provider of regulatory compliance and advanced Software as a Service (SaaS) applications for the nuclear industry, is pleased that Tennessee Valley Authority (TVA)  has joined our fleet of Fatigue Rule Management (FRMS) users sharing a common modernized platform.
TVA is the largest public power company in the United States, providing electricity for 153 local power companies and serving nearly 10 million people. Traditional FRMS solutions are becoming outdated as IT solutions lack the flexibility and cost savings realized with a SaaS-based solution. With FRMS, TVA will enjoy the advantages of a modernized solution and will save considerable time and money, as well as reduce their regulatory risk.
In 2021, FRMS was used by 5 percent of the nuclear industry. In 2023, almost 20 percent of nuclear units in the United States use Certrec's FRMS. This SaaS application is used as a tool to help ensure users are compliant with the Nuclear Regulatory Commission's 10 CFR Part 26 fatigue rule requirements that establish work hour and shift scheduling requirements for plants to follow. In addition, FRMS automates call outs for overtime work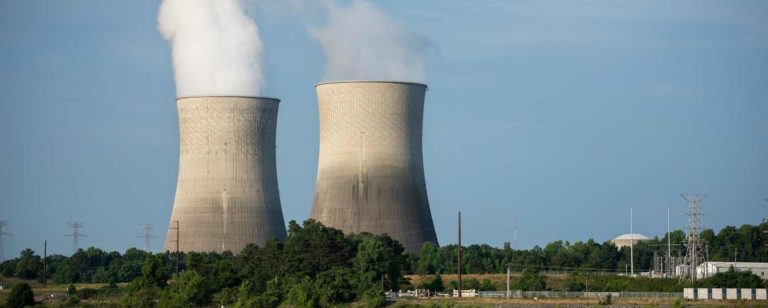 Developed in cooperation with fatigue rule experts, FRMS was designed with the needs of plant managers in mind. Certrec's FRMS helps put fatigue-related issues to rest by offering:
a proven, friendly interface with a short learning curve.
quick determination of worker availability.
accurate record-keeping and schedule controls to help prevent violations.
timely reporting for status, and no more waiting overnight for reports.
Certrec is looking forward to enabling TVA to meet its strategic objectives for fatigue rule management. Ted Enos, President and CEO of Certrec, said of this announcement, "Our unique combination of nuclear industry knowledge, fatigue rule subject matter expertise, and our ISO 27001 backed SaaS solutions further establishes the value the industry is perceiving from FRMS. We are very pleased to further our partnership with TVA and look forward to implementing FRMS for their stations."
To learn more about FRMS and what it can do for your plant, click here.
For testimonials regarding FRMS, click here.
About Certrec:
Certrec is a leading provider of regulatory compliance solutions for the energy industry with the mission of helping ensure a stable, reliable, bulk electric supply. Since 1988, Certrec's SaaS applications and consulting know-how have helped hundreds of power-generating facilities manage their regulatory compliance and reduce their risks.
Certrec's engineers and business teams bring a cumulative 1,500 years of working experience in regulatory areas of compliance, engineering, and operations, including nuclear, fossil, solar, wind facilities, and other Registered Entities generation and transmission.
Certrec has helped more than 120 generating facilities establish and maintain NERC Compliance Programs. We manage the entire NERC compliance program for 60+ registered entities in the US and Canada that trust us to decrease their regulatory and reputational risk. Certrec is ISO/IEC 27001:2013 certified and has successfully completed annual SOC 2 Type 2 examinations.
About TVA:
The Tennessee Valley Authority is the nation's largest public power supplier, delivering energy to 10 million people across seven southeastern states. TVA was established 90 years ago to serve this region and the nation by developing innovative solutions to solve complex challenges. TVA's unique mission focuses on energy, environmental stewardship, and economic development. With one of the largest, most diverse, and cleanest energy systems – including nuclear, hydro, solar, gas, and advanced technologies – TVA is a leader in our nation's drive toward a clean energy future.
TVA is a corporate agency of the United States, receiving no taxpayer funding, deriving virtually all of its revenues from sales of electricity. In addition to operating and investing its revenues in its electric system, TVA provides flood control, navigation, and land management for the Tennessee River system, and assists local power companies and state and local governments with economic development and job creation. Learn more at Energy System of the Future.
For press and media inquiries, please contact marketing@certrec.com.