Certrec's Inspection Management System Streamlines the NRC Inspection Process for Users with Version 3
Certrec's Inspection Management System V3 helps users stay organized, save time, secure their information, and is now FedRAMP compliant.


FORT WORTH, Texas, September 16, 2022– Certrec, a leading provider of energy compliance and advanced SaaS applications, has announced Version 3 of its Inspection Management System (IMS). With Version 3, IMS continues to simplify the management of documentation and action items during a Nuclear Regulatory Commission (NRC) inspection. This significantly reduces the number of billable hours and time spent supporting the inspection.
The NRC has a comprehensive program of inspections for commercial nuclear power plants. The NRC inspectors must verify that the organizational structure, operator qualifications, design, maintenance, fuel handling, and environmental and radiation protection programs are adequate and comply with NRC safety requirements.
Both industry and NRC personnel understand the significant amount of time saved by using IMS to manage and organize an inspection. Certrec's IMS, used by most US commercial nuclear power plants and their NRC inspectors, helps personnel to exchange and organize important documents and to track action items to closure. Certrec's IMS is a SaaS application available from anywhere through the internet and was a key solution allowing NRC and licensees to continue effective inspection during the COVID pandemic sequestering.
Originally, IMS replaced the traditional "Bag Man" trip where the NRC inspector traveled to the site and gathered extensive documentation. The IMS handles document exchange electronically, reducing the NRC's time commitment and the licensees' cost due to reduced billable NRC hours. From its simple beginnings, IMS has grown to manage questions, answers, and additional document requests, allowing everyone involved in the inspection to have real-time status of all requests and actions. 
The NRC directly charges the licensee for hours used to conduct an inspection. More than a thousand times each month, NRC personnel interface with IMS, saving time, money, and streamlining the inspection process. Click here to learn more.
Certrec IMS V3 offers nuclear professionals enhanced functionality and 35 new features. These features enhance security and increase productivity. In addition, IMS V3 is now compliant with FedRAMP. Several new features include:
enhanced reporting and subscriptions.
the ability to restrict a file so it will open in a secure PDF viewer.
enhanced inspection preparation package features.
After completing training for IMS V3, the feedback from South Texas Projects' Nuclear Regulatory Affairs was: "Several of our site folks have attended the training for IMS V3, and their feedback has all been positive. They believe the new and updated features in V3 will all be helpful. They also thought they were intuitive to use."
Keeping track of NRC requests and time management is a challenging activity. An individual may have to cope with more than a hundred requests in each NRC inspection category. The IMS platform helps streamline the workflow and alerts users of an item's status. NRC inspections are costly to the licensees and failing to effectively manage time and resources can result in significantly increased direct costs.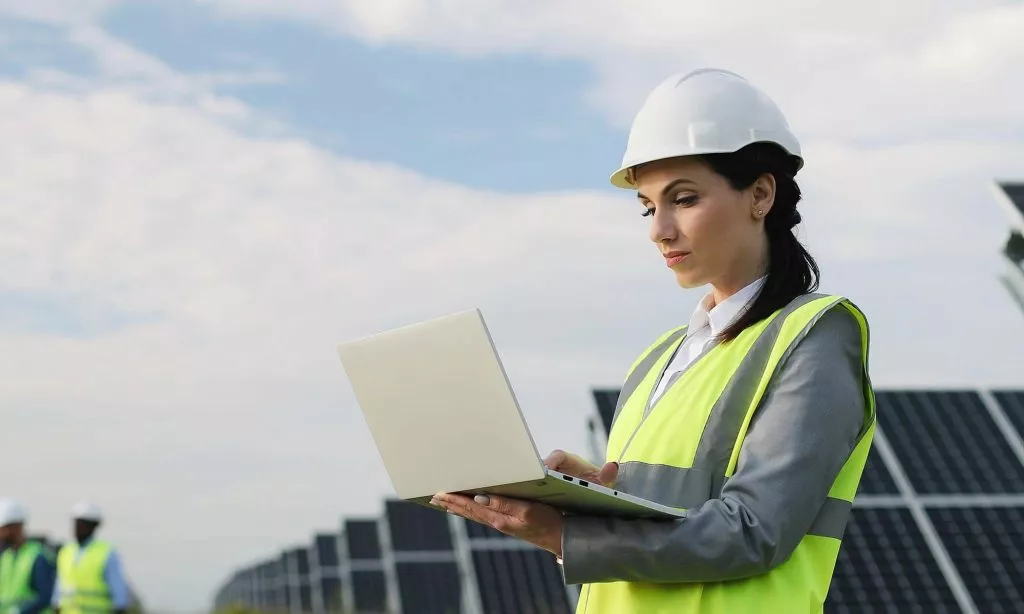 Document management
IMS V3 now has the option to mark a file as restricted, thus preventing downloading, printing, and saving, similar to Certrec's Electronic Reading Room. This new feature allows the licensee greater control of the files they are sharing with the NRC.
Bridget Johns, a Senior Licensing Specialist in Regulatory Assurance at Entergy, said regarding Certrec's IMS V3, "The new IMS functionality allows the ability to add security to a document, preventing it from being edited or downloaded, which is a huge benefit in revision 3 of the platform to ensure company documentation is protected."
To learn more about Certrec's IMS, click here.
About Certrec:
Certrec is a leading provider of regulatory compliance solutions for the energy industry with the mission of helping ensure a stable, reliable, bulk electric supply. Since 1988, Certrec's SaaS applications and consulting know-how have helped hundreds of power generating facilities manage their regulatory compliance and reduce their risks. Certrec's engineers and business teams bring a cumulative 1,500 years of working experience in regulatory areas of compliance, engineering, and operations, including nuclear, fossil, solar, wind facilities, and other Registered Entities generation and transmission.
Certrec has helped more than 120 generating facilities establish and maintain NERC Compliance Programs. We manage the entire NERC compliance program for 60+ registered entities in the US and Canada that trust us to decrease their regulatory and reputational risk. Certrec is ISO/IEC 27001:2013 certified and has successfully completed a SOC 2 Type 2 examination.
For press and media enquiries, please contact marketing@certrec.com.